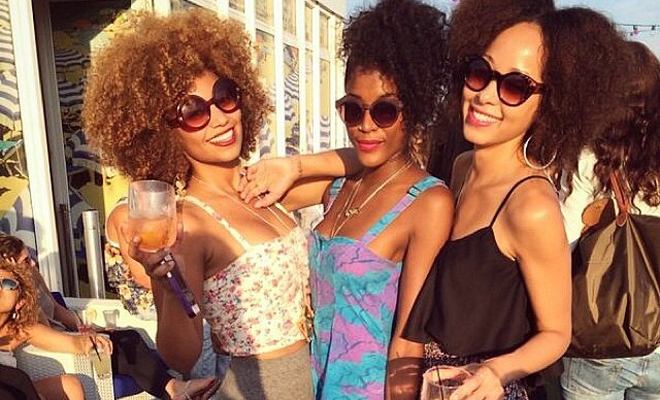 tumblr
Lifestyle
Labor Day Hairography Mix: 17 Songs to Get You Dancing in September!
|
Hooray it's Labor Day! We at Miss Jessie's would just like to express our admiration for all the movers, shakers, and hustlers, who help make the world go round by putting in the time and effort to get to work!. Your day off today is more than well deserved. For all of you who are planning to celebrate this Labor Day holiday with a big blow out, allow us to take some of the pressure of by playing DJ for you.
Here is a mix of some of our favorite party jams-some old, some new, all the kind of songs that make you stop and go, "YES! LOVE THIS SONG!", before singing along. So kick your feet up, let your hair down, and enjoy some tunes that reward one of the best benefits work hard allows for… a bumping fiesta!

1. Earth Wind and Fire – September
2. Iggy Azelea – Work
3. Donna Summer – Hard for the Money
4. Destiny's Child – Independent Women
5. Montell Jordan – This is How We Do It
6. Pharrell Williams – Come Get it Bae
7. Wu-Tang Clan – C.R.E.A.M
8. Stevie Wonder – Higher Ground
9. Justin Timberlake ft. Jay Z – Suit and Tie
10. Bell Biv Davoe – Poison
11. Rick Ross – Hustlin'
12. Coolio – Fantastic Voyage
13. Marvin Gaye – Got to Give it Up (pt 1)
14. Eric Burdon & War – Spill the Wine
15. Young MC – Bust a Move
16. A Tribe Called Quest – Can I Kick It?
17. Fun ft. Janelle Monáe – We Are Young
And if the party starts dying down before you are ready for it to end, grab your best friend and liven the atmosphere up, by busting out this classic routine! Trust me, it is a proven crowd pleaser, without fail…
Hope you have a Happy Labor Day!
XOXO
Miss Jessie's!