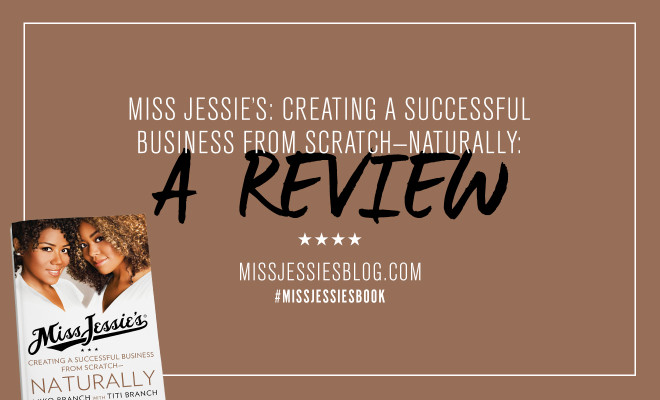 The Story Behind the Brand
Miss Jessie's Book: A MUST Read!
|
We love sharing your favorite parts and hearing your aha moments from Miss Jessie's Book. Read this week's featured review and visit our website to purchase your copy of Miss Jessie's: Creating A Successful Business From Scratch-Naturally, today!
Miss Jessie's Book: A Review From Kali

"I originally bought this book as part of my daughter's X-Mas gift but was intrigued by the story behind the brand. Cover to cover I could not put this book down!!! Two humble sisters who grew up in Jamaica, Queens with razor sharp focus, fierce work ethic, an organic entrepreneurial mindset and a sincere desire to free a community of natural and textured hair prisoners from the deeply rooted clenches of preeminent Eurocentric beauty ideals. I will keep this book front and center as a paradigm for my daughter's future endeavors in the beauty world. Consider the cost of this book (and Miss Jessie's products) a priceless investment in your life and educational forum for brand building. As I flipped through each page I could feel the soul of this story pulsating through my fingers. A MUST read!!!!"
Thank you for an amazing review Kali! Tag us on social media and your post may be the next one we feature on the blog.
XOXO, Miss Jessie's