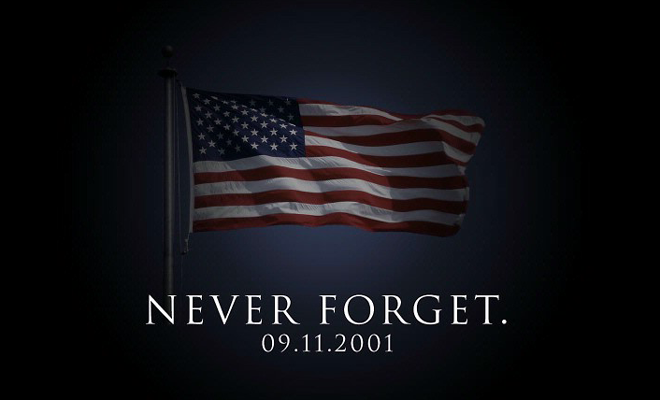 Lifestyle
Remembering 9/11: A Tribute to American Heroism
|
"Since September 11th, many people have called New York a city of heroes. Well, these are the heroes. The brave men and women of the New York Fire Department, the New York Police Department, the Port Authority Police Department, Fire Commissioner Tom Von Essen, and Police Commissioner Bernard Kerik. On September 11th, more lives were lost than on any other single day in America's history. More than Pearl Harbor, and more than D-Day. The men, women and children who were in the World Trade Center came from across the country and 80 different nations. They were living their lives and pursuing their dreams, and they, too, are remembered as heroes. On our city's darkest day, our heroes met the worst of humanity with the best of humanity. Their acts of heroism saved more than 25,000 lives. But even as we grieve for our loved ones, it's up to us to face our future with renewed determination. Our hearts are broken, but they are beating, and they are beating stronger than ever. New Yorkers are unified. We will not yield to terrorism. We will not let our decisions be made out of fear. We choose to live our lives in freedom."
– Mayor Rudolph Giuliani, Cold open speech at the Season 27 premiere of Saturday Night Live, which aired on it's originally scheduled date of 9/29/2001.
It has been 13 years since September 11th went from an ordinary day in the calendar year, to one of the most devastating days in American history. We can all agree that the events of 9/11/2001 shattered the veneer of American idealism and completely changed the face of the world, as we once knew it. Though this day is unanimously considered one of the most traumatic experiences to have occurred to our nation, continuing to hold on to any negativity, pain, and outrage is forfeiting power away to the enemy. As difficult as it may seem, it is important that we do not wallow endlessly in our sorrows today.
Our country was founded on the resilience and fortitude of our forefathers, and we are fortunate to have had these qualities continually preserved and passed down throughout American generations. While 9/11 was not the first time American citizens were faced with incidents of adversity, this rare breed of personal tenacity was never more apparent than on that fateful day, when an estimated 3,000 innocent victims tragically lost their lives, many of which were sacrificed in the line of duty by the brave members of New York City's police force and fire department. Words cannot express how much we greatly appreciate the service of all New York City first responders for their selfless acts of heroism, and how much we admire their immeasurable courageousness.
We honor the lives of those lost on 9/11 by emulating the heroic spirits of the first responders, who did not hesitate to lay their lives on the line and help their fellow man. They did not quiver and crumble when confronted with fear, but selflessly charged into the fiery heart of the chaos, saving as many lives as possible, at the risk of their own. Though we are entitled to grieve, we must also display a valiant, unified front, thus sending a message to the rest of the world that though we have been brutally battered, we are still not broken. We must refuse to allow this tragedy to rattle our strong American morale, and remember this day as a failed attempt to challenge our patriotism; New York City continues to be the place "Where dreams are made of", and America is still, "Land of the free, and home of the brave".
Move foreword, but Never Forget.
Film by New York City native, Spike Lee.