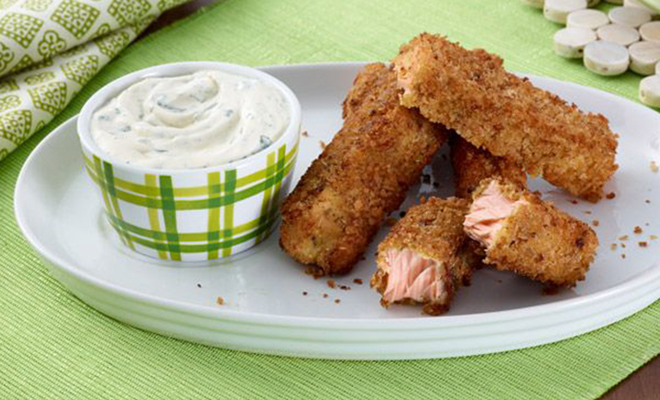 food network
Health & Fitness
Hair Health: Fish Sticks Recipe No One Can Resist!
|
Now that school is back in session, I'm sure all your parents out there are reacquainting yourselves reacquainted to balancing your kid's calendars along with your own. Between school and all after school sports, clubs, tutoring, play dates, birthday parties, as well as just remembering to sign permission slips and handbook acknowledgements, coving all needed items on their school supply lists, packing lunches, checking homework, making bed times on time, and still remembering to take care of all the regular household duties, work responsibilities, and yourself, you need to be a bonafide expert juggler, with a lot of color coordinated stickies tabs and pens at your disposal. You would think that after a long day of running all around town and finally making it home, you would have a second to catch your breath, right? However, that rarely seems to be the case, as you are always met with the inevitable, "So what's for dinner tonight?"
But dinner doesn't have to be so difficult. This time, instead of settling for takeout, or something quick and simple from the freezer, why not give this recipe Fish Sticks recipe a try? Though it appears complex, fatty, and time consuming, it's actually a nice light alternative to the average fish stick dinner, because it uses salmon. Salmon is rich vitamin D, vitamin E, omega-3 fatty acids, and biotin, all of which are great for hair and nail growth and skin health. It's also takes roughly 20 minutes to make, so it is quick to prepare as it is delicious, and is a yummy treat that both kids and adults can enjoy. Give it a try tonight, and tell us what you think!
Parmesan Fish Sticks, courtesy of Giada De Laurentiis
Serves: About 4 to 6 servings
Ingredients:
1 (18-ounce) center-cut salmon fillet, about 9 by 4 inches, skinned
1/2 cup all-purpose flour
1/2 teaspoon fine sea salt
1/4 teaspoon freshly ground black pepper
3 egg whites
1 cup grated Parmesan
1 cup seasoned breadcrumbs
Olive oil, for drizzling
For a low fat dipping sauce:
1/3 cup reduced fat mayonnaise
1/3 cup lowfat plain yogurt
1 tablespoon Dijon mustard
1 tablespoon chopped fresh parsley or chives
Directions:
For the Fish Sticks:
Preheat the oven to 450 degrees F.
Rinse the salmon fillet and pat dry with paper towels. Cut the fish in half to make 2 fillets each about 4 by 4 1/2-inches in size. Starting on the longest edge, slice the fillets into 1/2-inch pieces. Lay the widest pieces, from the center, cut side down, and slice in half lengthways so all the pieces are equally about 1/2 by 1/2 by 4 1/2-inches in size.
Place the flour in a medium bowl and season with the salt and pepper. Place the egg whites in another bowl and beat until frothy, about 30 seconds. Combine the Parmesan and bread crumbs in a third bowl.
Coat the salmon pieces in the seasoned flour and pat to remove any excess flour. Dip the floured salmon in the egg whites and then into the Parmesan mixture, gently pressing the mixture into the fish. Place the breaded salmon pieces on a liberally oiled baking sheet. Drizzle lightly with the olive oil. Bake for 15 to 20 minutes until golden brown.
For the Sauce:
Mix the mayonnaise, yogurt, Dijon mustard, and parsley (or chives, if using) in a small dipping bowl.
Arrange the fish sticks on a serving platter and serve with the dipping sauce.
Giada's Note: The fish sticks can also be dipped in ketchup, marinara sauce, pesto, ranch dressing or vinaigrette.

Bon Appétit!