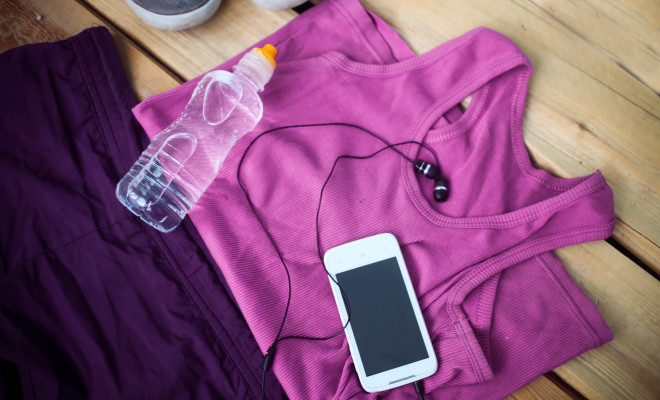 shutterstock
Health & Fitness
Hair Health: 3 Workouts That Take it to the Playground
|
Every New Year I make the same resolution; eat better, exercise more frequently, and maintain a healthier lifestyle than I did in the previous year. Curbing residual indulgent holiday munchies is a difficult battle in itself, but I always manage to find adequate substitutional solutions, to satisfy my cravings. On the other hand, finding the motivation to exercise is a whole other story. I've tried everything from making detailed schedules for myself, to curating perfectly organized playlists, to buying clunky, expensive equipment and sitting it right in front of the television, but exercise has always felt like a mandatory obligation, rather than a fun activity. In fact, the last time I can remember genuinely enjoying any cardio related activity was during recess, back in elementary school.
This year, I really want to remain committed to my resolution. 2015 means serious sculpting, toning, and pound shedding, but there has to be a way to achieve these things without running the risk of falling into a monotonous cycle of misery. After doing a little research, I came up with a great way to keep my workout routine fresh and exciting- emulating my childhood days on the playground in my exercises. These videos make exercising so fun, you forget you are even working out at all. So throw on some sneakers and check them out!
Hula Hooping: Hula hooping is an excellent way to really strengthen your core, as well as tone your back and thigh muscles.
Hoopnotica Fitness How Too

*source: youtube.com, popsugar.com
Jumping Rope: A self proclaimed double dutch queen of the playground, jumping rope has always been one of my favorite activities.
10 Minute Jump Rope Workout

*source: youtube.com, popsugar.com
Trampolining: Bounce your way to health, with this fun alternative to your usual cardio routine.

*source: youtube.com