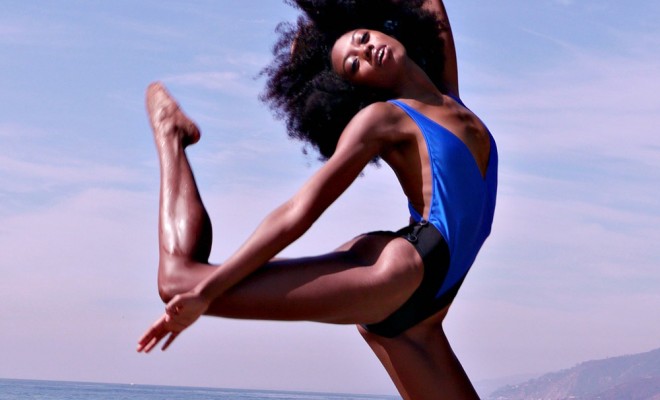 tumblr
Health & Fitness
Lose the Pout as You Workout: Fun at Home Workouts
|
Can I be brutally honest here? I hate working out- especially cardio. The only time I ever enjoy participating in any sort of exercise, is when I don't even realize I'm doing it; like when I opt to take the stairs instead of the elevator, or when I have to carry my heavy groceries home, or if I'm shopping on a street with a bunch of sales I intend to hit before closing time. Does going to the Laundromat count as exercise? Because I do that pretty frequently too, and the lack of AC at my regular spot can definitely make it feel like the aftermath of a sweaty workout session, when I leave. I also never pass up the chance to spend Saturday nights shaking what my mama gave me, and finding a fun dance spot to hit up with my girlfriends.
Now, I'm not the most coordinated of creatures. In fact, when I was around 8 years old, my ballet teacher politely asked my mother to "reconsider my creative pursuits", as it was incredibly apparent to her, my classmates, and anyone with the ability of sight, that I was not really the delicate swan type.

Source: PopSugar
However, I have never allowed this incident, nor my less than perfect displays of grace and poise, to stop me from dancing through life and having fun while doing it.
Even though I loathe physical exercise, I'm at that age where getting my heart rate up for at least 30 minutes, 3-4 times a week, has to become a mandatory part of my regular routine. The obvious solution was to sign up for some high energy beginner dance classes- jazz, tap, salsa, hip hop- anything that was fun and could really get the blood pumping (and was not ballet). I figured it would be no different than letting my hair down and going wild, as I had done so many times before, in the darkness of the dance club. I could cut loose like no one was watching, right? WRONG. I entered into the bright fluorescent lights of the dance studio, surrounded by "beginners" that were all stretching, bending, and flexing like pretzels, even before the teacher showed up, I realized EVERYONE would be watching. I know that is a completely vain assumption, but it was impossible not to notice anyone, as the room was paneled with wall to wall mirrors. While struggled simply to touch my toes, I could see the handful of other students reflected repeatedly, out of the corners of my eyes, and as they continued to effortlessly leap, and split, and kick, and "5! 6! 7! 8!", I began to question if I was in the wrong class. Perhaps I had somehow mistakenly wandered into the beginners course, for the next season of emerging Rockettes, and my actual beginners class was really just down the hall.

Source: IMGFlip
I know I probably shouldn't have felt so self conscious, and really it was worse in my head then what was actually happening. I didn't decide to take this class with the intent of impressing anyone, I signed up because I wanted a fun, exciting, work out alternative, but no matter how hard I tried, I couldn't focus. Between the mirrors, the bright lights, and my class of firm body "beginners", I just felt this sort of exercise environment was not conducive to my ideal workout style. I told my roommate of my misadventures, and she looked at me like I was crazy. "Jordan, you do know there are exercise videos on YouTube, right? You can workout however you choose right here in the apartment?"
Wow. I can't believe that in my pursuit for the perfect body toning, cardio ritual, I had completely discounted the internet. Not only are many of the workouts provided online free, but there are a multitude of work out styles to choose from. So if you aren't a fan of traditional means of exercising in public, but threw out all you Billy Blanks and Richard Simmons DVDs, there is still hope for you to become a yoga master, a pilates enthusiast, or a wannabe "beginner" dancer, like myself, all at the click of a button! Isn't technology great?
Here are some of my favorite workout videos, to get you started, and I promise they are not only easy enough to do at home, they are also a lot of fun.
Keaira LaShae's 10 Minute Cardio Dance Abs Workout: Burn to the Beat
Keaira LaShae's 10 Minute Brazilian Booty Burn Workout: Burn to the Beat

Tiffany Rothe's 10 Minute Booty Shaking Waist Workout

Tiffany Rothe's 10 Minute Small Waist, Tight Butt, and Trim Thighs Workout

Note: You need a yoga mat, or something of equal length and weight for this one.
Happy Sweating Curly Girlies!