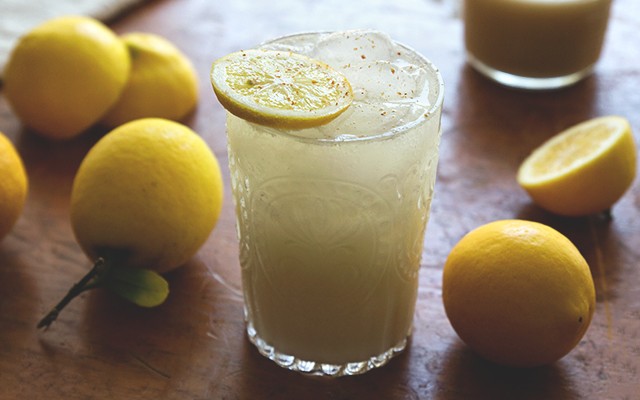 Lifestyle
The Lemonade Brigade
|
It's almost officially Summer and 'tis the season for outdoor BBQs and pool parties, and no Summer table is ever complete without a giant pitcher of delicious, ice cold, lemonade. While the classic version of lemonade is always a crowd pleaser and simply delicious, it's also fun to experiment with new flavors and mix things up a bit. Check out these different recipes for new versions of lemonade. Impress your guests and be the hostess with the mostess by serving up a funky, fresh twist on an old favorite.
Coconut Chai Lemonade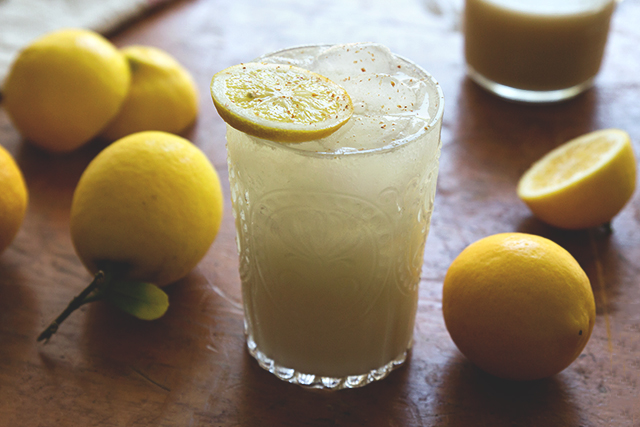 What you need:
1 oz lemon juice
1 ½ oz coconut chai syrup
1/2 cup coconut milk
1/2 cup sugar
2 chai tea bags
4 oz water
Lemon wheel
Freshly grated cinnamon for garnish
Recipe:
First you need to make a coconut chai syrup. Do this by adding the coconut milk and sugar to a small saucepan, over medium-low heat. Stir to combine. Once the syrup starts to steam, add the chai tea bags and continue to stir. Let the chai steep for roughly five minutes, then shut off the heat, remove the tea bags, and let the syrup cool to room temperature. Once the syrup has cooled, it's time to make the lemonade. Add the lemon juice, coconut chai syrup, and water to a shaker filled with cracked ice. Give it a couple quick shakes to combine (roughly 3-5 seconds). Pour the entire contents of the shaker (ice and all) directly into a glass for single servings, or into a giant pitcher for multiple servings. Garish with a lemon wheel and top with freshly grated cinnamon. Serve.