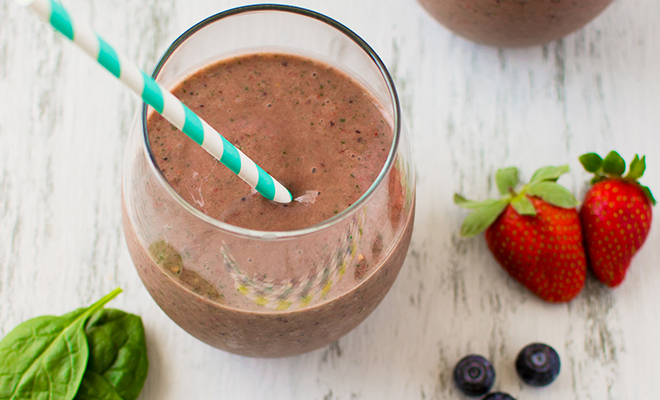 little spice jar
Health & Fitness
Hair Health: Berry Avocado Spinach Smoothie
|
I know what you must be thinking, "Avocado, berries and spinach? That can't taste good", I was even skeptical myself. However, after giving this recipe a whirl at home, I was amazed! Not only is it fast and easy to prepare, but the flavors compliment each other perfectly! The tartness of the fruit minimizes the bitterness of the spinach, and the avocado creates a perfectly smooth texture, and is a healthier alternative to using heavy milk based products. It is the perfect balance of yummy flavors. Also berries, avocado, and spinach are all nutrients like vitamin C, omega-3 fatty acids, iron, folate, and beta-carotene, which encourage hair growth and guarantee shiny, healthy hair! Give it a try and tell us what you think!
Berry Avocado Spinach Smoothie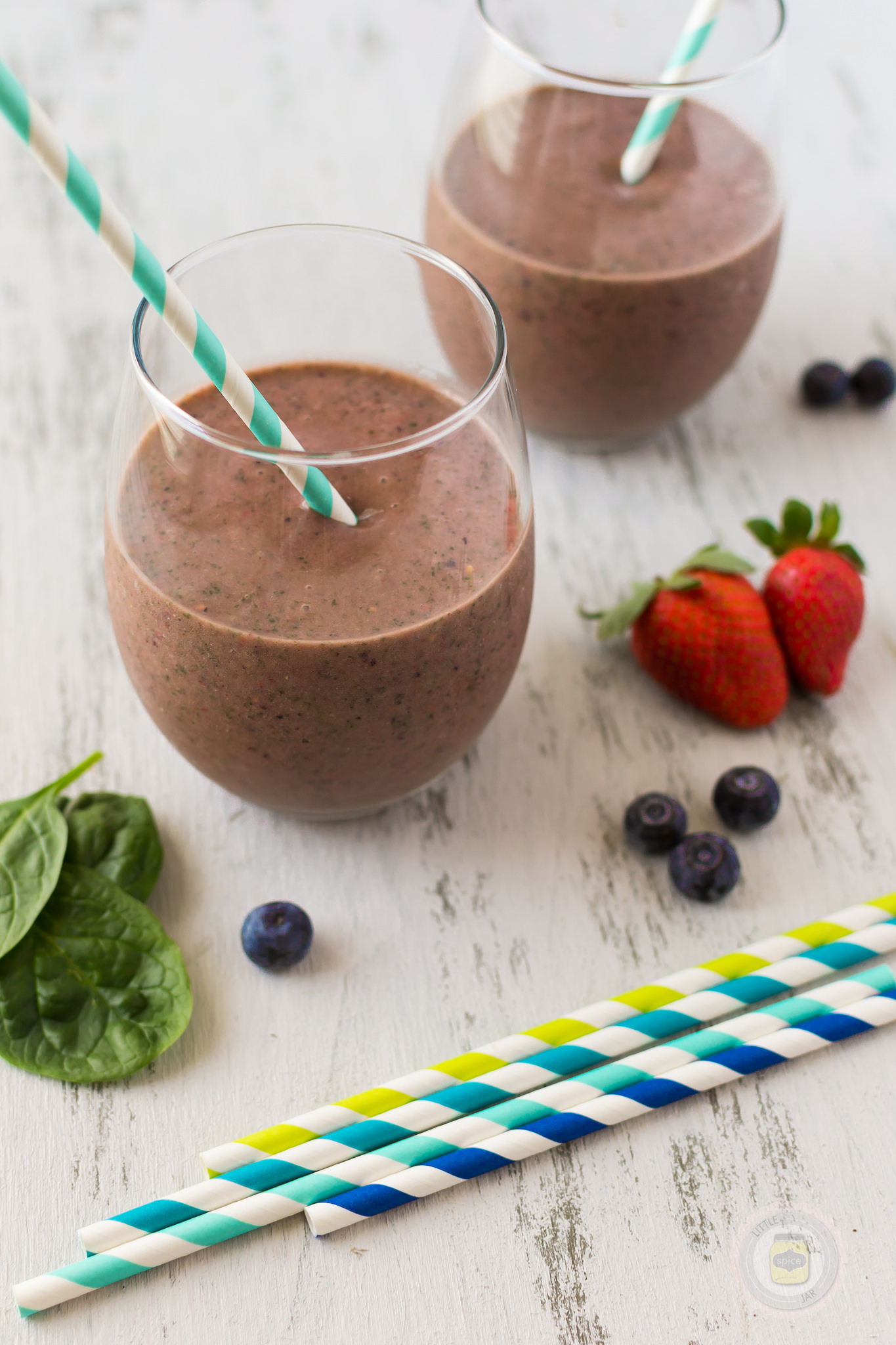 Serves: 2 large servings or 4 small
Ingredients
2 handfuls (or 2 cups) of baby Spinach
1 ripe Avocado (seed and peel removed)
1 ripe Banana
1 – 2 tablespoons honey
¼ cup Blueberries
10 – 12 (1/2 cup) Blackberries
9 – 10 (1/2 cup) Strawberries
½ Mango/Pineapple cubes (fresh or frozen)
1 cup water
½ cup Apple juice
Instructions
Place all ingredients in a blender and blend until desired smoothness. Grab a straw and drink up!
Notes: You can make this ahead of time and store in the refrigerator. Smoothie may change color (due to banana and avocado) but flavor remains the same!
Bon Appetite!