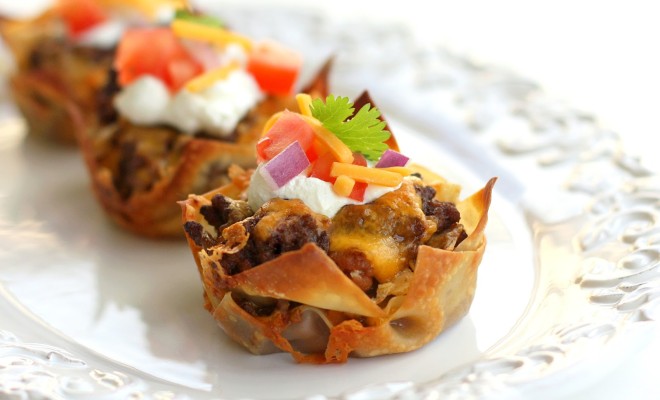 The Girl Who Ate Everything
Lifestyle
Hair Health, Fight Night Edition: 10 Recipes to Try for MayPac Fight Night!
|
Another Friday is upon us yet again. Hope you all had a wonderful week. As you've heard by now—whether from your co-workers or your boo—the Fight of the Century is taking place tomorrow: Mayweather vs. Pacquiao. Not only will this be the fight everyone talks about for years to come, but this fight alone has set so many records already—price wise at least. Ticket prices were at a record high costing $1500 for the cheapest seats opening weekend and if you're planning to watch the fight via Pay-Per-View, you'll be dishing out $99.99 which is a new record high for PPV.
Tomorrow fight parties will be taking place all over the world, and chances are you'll probably be attending one. If you are attending a fight party then you know you can't just show up empty handed—you gotta bring something. Instead of taking the lazy route and just bringing drinks, I've found you a few recipes worth trying. Have fun with these dishes and most importantly wow all your friends with these fun twists on traditional party dishes.
Avocado Salsa via Cooking Classy
If you like Chipotle, you're going to love this salsa dip as it's basically guacamole meets salsa. It has the flavors of guacamole but more of a texture similar to chunky salsa. You should feel no guilt as you keep going back for more as it's packed with all healthy ingredients. Warning: you may never want to go back to cheese dips again after trying this one.
Cauliflower Breadsticks via iFoodReal
Another healthy spin on a beloved snack: cheese bread. If you don't want to get too crazy with the carbs this weekend, opt for these wonderful cauliflower breadsticks instead. Don't worry, these cauliflower breadsticks are full of flavor, cheesy and most importantly easy to make. Show up with these at the party, you'll have your friends second guessing if they ever need to eat bread again.
Sriracha Deviled Eggs w. Crumbled Bacon via La Crema
Sriracha is definitely one of my favorite sauces to cook with as it usually taste amazing on anything—from string beans to chili to eggs. Give the traditional deviled eggs an upgrade by adding some sriracha, curry powder and bacon. Bring these deviled eggs and a bottle of Chardonnay to ensure nothing but good times.
Homemade Potato Chips w. Sriracha BBQ Sauce & Greek Yogurt Blue Cheese via How Sweet It Is
A party isn't a party without chips. Be the life of the party when you walk in with your own homemade potato chips. What's better than homemade potato chips? The homemade dips you brought as well. A perfect companion to beer, you'll be expected to bring this amazing dish to every fight party you attend from here on.
Ahola BBQ Sliders via Tidy Mom
You can send the reminder that Summer is around the corner with these fun beef sliders packed w. barbecue sauce, cheese, pineapple and bacon all served on sweet rolls.