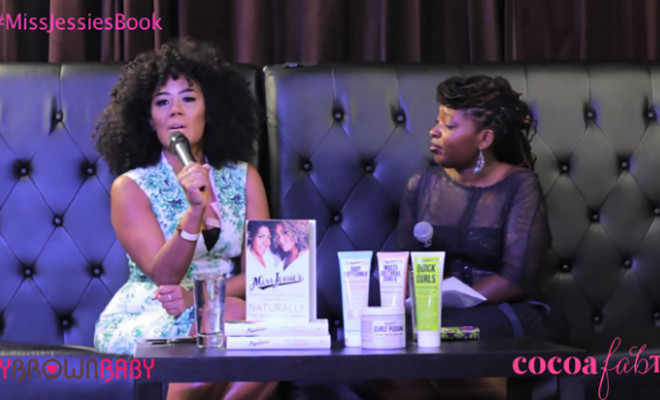 cocoafab
Lifestyle
Bestselling Author and Co-Founder of Miss Jessie's Miko Branch, in Candid Conversation With Denene Millner
|
Since the release of the now bestselling personal memoir/business guide, Miss Jessie's: Creating a Successful Business from Scratch—Naturally, the book's author and Miss Jessie's co-founder, Miko Branch, has kicked her usual hustle mode into overdrive, touring the country. However, Miko's appearances are more than just your average book signings; the innovative entrepreneur whose original products sparked the natural hair revolution, takes the opportunity to share the profound pearls of wisdom she has acquired throughout her personal and professional experiences. Miko candidly discusses the monumental moments in her of her career, which put her on the path to success, generously sharing rare insight to the development of the Miss Jessie's brand.  These speaking engagements allow Miko to directly connect with members of the community, and her story serves as positive reinforcement and motivation, for the next generation of aspiring entrepreneurs.
Miko still has a few stops left on her book tour! Check out the remaining dates and see if she will be in a city near you!
7/12-13 NAACP Annual Convention, Philadelphia
7/27 Beauty & Brains, Brooklyn
7/31-8/1 National Urban League, Fort Lauderdale
8/2 Nappywood, Los Angeles
8/3 Eso Won Books, Los Angeles
8/5-6 NABJ, Minneapolis
8/12 Enoch Pratt Library, Baltimore
Oct Circle of Sisters, Jacob Javitz Center, NYC
For more details on where to order your own copy of Miss Jessie's: Creating a Successful Business from Scratch—Naturally and more of Miko's tour details, Click Here.
If you are unable to make it out to these special book signings and discussion panels, you do not have to miss out on Miko's valuable lessons on how to proactively make your own lane, and create your own professional success from scratch. Cocoafab TV has video footage from Miko's visit to Atlanta, Georgia, where she sat down with host, Denene Millner.
Watch Part 1:
source: cocoafab.com, Cocoafab TV
Watch Part 2:
source: cocoafab.com, Cocoafab TV
Miko's strength of character and motivation to continually reach beyond the stars is what brought her to this esteemed level of professional success, however her creative ingenuity as well as her consistent resilience in the face of adversity is what has allowed her to stay at the top. Miko's unique collection of experiences has primed her to share her remarkable and touching tale with others. This is a life changing, educational opportunity for anyone who has ever had a dream. So if you have ever wondered if you really have the potential to create something from nothing, possessing passion, raw talent, and drive; take a lesson from Miko Branch on how to transform this dream into a profitable reality!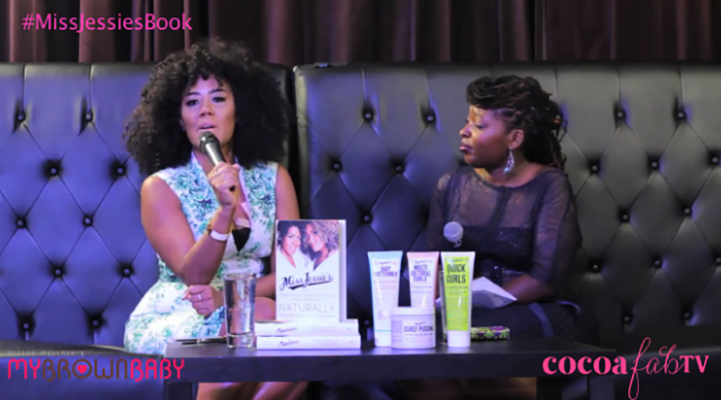 Video Clip Credits & Sources: 1 | 2 |
Source Author: Team CocoaFab
Host: Denene Millner (@MyBrownBaby)
Guest: Miko Branch
Executive Producer: Angela Burt-Murray (@AngelaCocoaFab)
Videographer: Ric Mathis
Source:3